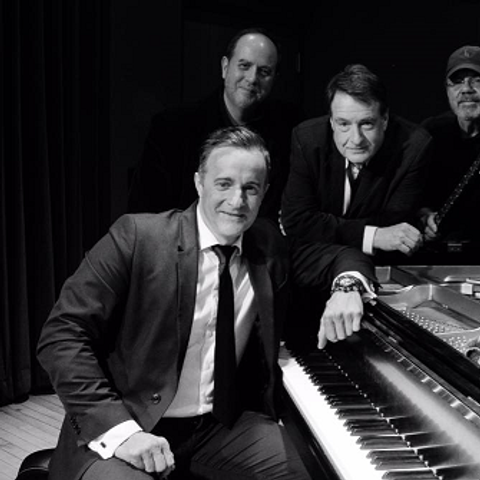 THE ERIC MINTEL QUARTET
WE'RE BACK!
Booking Now!
CONTACT ERIC:
267-322-0163
emqjazz@gmail.com
Please be safe out there!
____________________________________________________
Celebrating 30 years of the Eric Mintel Quartet!
___________________________________________
 

EMQ RESIDENCIES
Read What Dr Rick Mason says:
What an incredible experience to have the Eric Mintel Quartet for a two-day residency at Georgia Southern University.
This group of world-class virtuoso jazz musicians left an indelible mark on our music students. Both their Master Class and concert performance were nothing less than inspiring.Their genuine interest in the students, engaging personalities, and extraordinary musicianship had a dramatic positive impact on our jazz program. The Eric Mintel Quartet made life-long friends here at GS. My only regret is that I booked them for two days. Next time, the residency will be a week.
Dr. Rick Mason
Associate Professor of Trombone
Director – Jazz Ensemble
Georgia Southern University
____________________________
The Live CD

Live at The COTA Festival
Click Live CD to listen/buy

CONTACT ERIC:
267-322-0163
emqjazz@gmail.com
"

As long as the music attracts dedicated young musicians like Eric Mintel, jazz will continue to thrive and progress as a voice of freedom!"
— Dave Brubeck